SPORTSEAST PLAYER DEVELOPMENT
WHERE SPORTS SCIENCE MEETS ATHLETE DEVELOPMENT
TAMPA, FLORIDA'S PREMIERE INDOOR BASEBALL & SOFTBALL TRAINING CENTER
At Sportseast Player Development we utilize current sports science research to lay the foundation for developing athletes. Through understanding the energy system and movement patterns of each sport, we have created a detailed approach to physical development.
At Sportseast Player Development we create a competitive environment for athletes to excel physically and mentally, ultimately reaching their PEAK PERFORMANCE.
Sportseast Player Development is a baseball & softball training center that is unmatched – ANYWHERE. Our Tampa, FL 10,000 sf. indoor facility is equipped with the latest, state-of-the-art technology and open to the public. Automated pitching machines, computer-based high speed video, HitTrax baseball simulators, and Performance Training programs provide our members with the best training available. Our proven system combines science and technology with the fundamentals of baseball and softball. This allows us to provide excellent instruction and maximize each athletes full potential.
State-of-the art, 10,000 square ft. indoor, air-conditioned facility
Open to the Public
Video imaging and Computer analysis
Proven system for improving baseball skills
Highly experienced coaches
High tech, top quality equipment
Fun and effective training sessions
Easy, online scheduling
Camps
Special Events
Birthday Parties
Access to numerous college coaches and scouts
Many past members have received college scholarships or pro contracts
FOUNDER OF SPORTSEAST PLAYER DEVELOPMENT
Danny, former New York Met's second baseman, knows first hand the physical and mental preparation required for success in sports.
Danny's perspective on science-based training and the potential of the human body transformed after creating an invaluable relationship with Marcus Elliott M.D. a Harvard trained physician and internationally renowned leader in the field of sports science. Together they have designed the Seattle Mariners Performance from 2010-2012. Currently running The Hitting Academy Tampa and continuing to push the boundaries of developing athletes.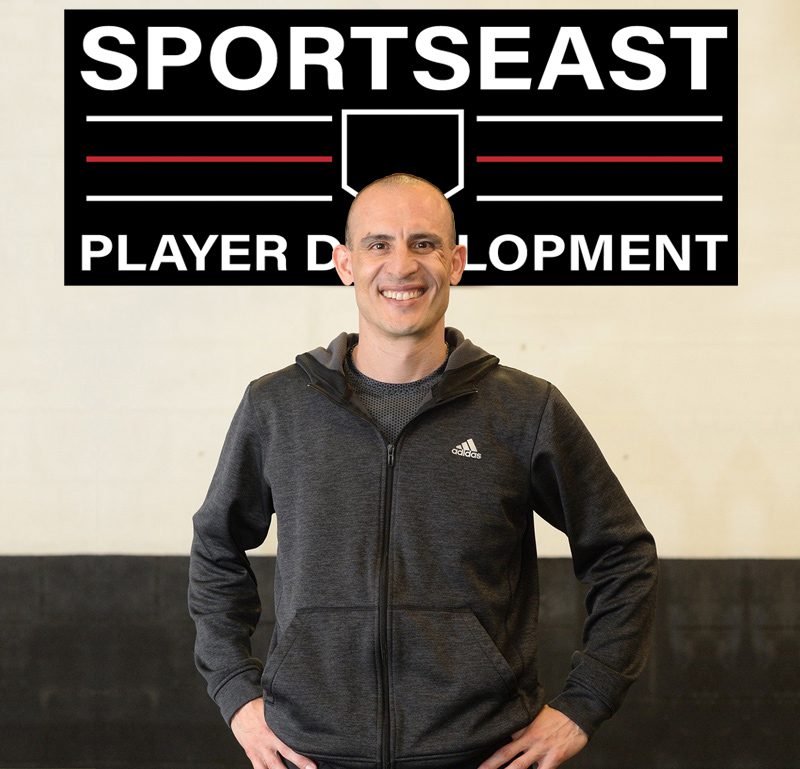 Hours of Operation
Monday : 2:00pm – 8:00pm
Tuesday : 2:00pm – 8:00pm
Wednesday : 2:00pm – 8:00pm
Thursday : 2:00pm – 8:00pm
Friday : 2:00pm – 8:00pm
Saturday : 10:00am – 2:00pm
Sunday : Closed
HOLIDAY SCHEDULE

Xmas – OFF
New Years Day – OFF