Our Performance Training Sessions are age appropriate exercises designed to Increase Speed, Improve Strength and Develop Power. Our professional coaches instruct each athlete while they perform the exercises to develop overall performance. Our sessions include:
Speed & Agility – Techniques to improve the speed of foot work for base running and fielding
Strength & Conditioning – Exercise techniques used to improve strength for hitting and overall conditioning.
See class schedule below:
Performance Training (12&up)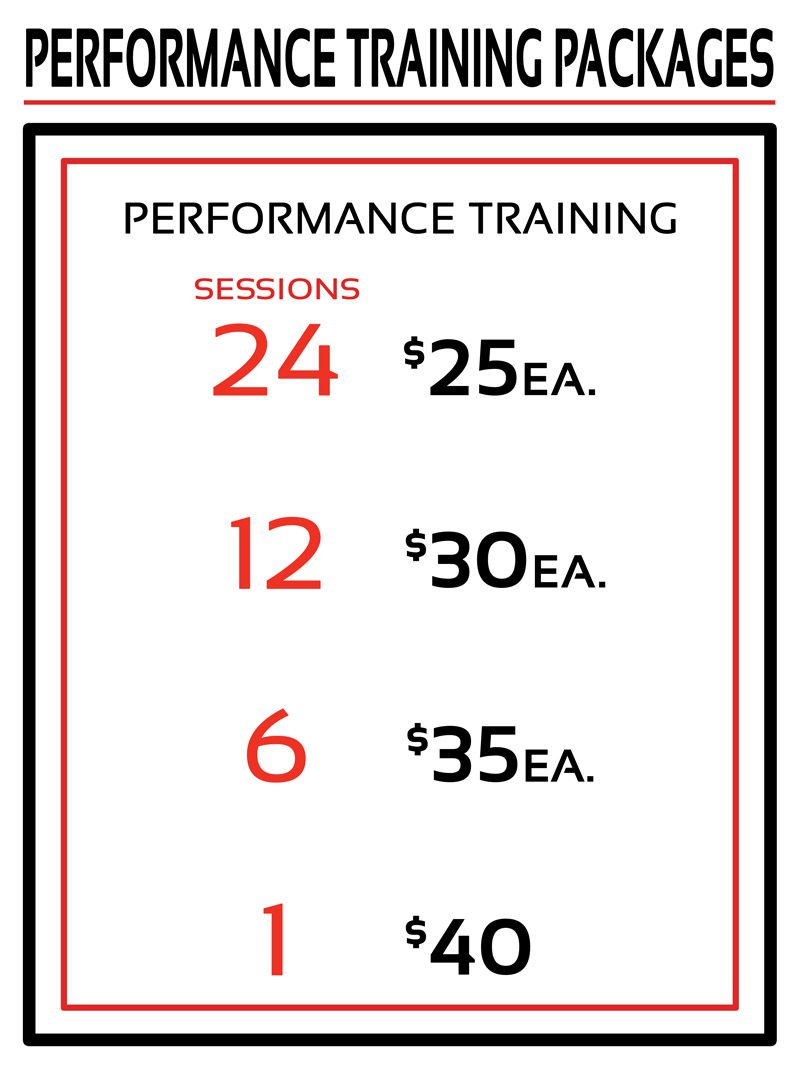 TRAINING SESSION SCHEDULE